with Proden PlaqueOff
ProDen PlaqueOff® is made from a special seaweed, harvested along the North Atlantic coast. It works through the bloodstream, releasing a natural compound into the saliva which breaks down the bacterial film on the teeth which plaque sticks to. Gum disease is experienced by over two thirds of cats, and can be very painful, and may lead to tooth loss.
The biologically appropriate ratio of meat to vegetables
70%
Nutritious Animal Ingredients
30%
Vegetables & Botanicals
MADE WITH NATURAL PRODUCE FRESH FROM THE BRITISH COUNTRYSIDE
Canagan is a special grain free cat food formulated by our experts to deliver nutrition, close to their ancestral diet, with the correct ratio of protein to carbohydrate and a host of vegetables and botanicals.
This carefully balanced, nutrient dense formula will excite your cat's taste buds and give them the abundance of highly digestible protein demanded by their evolutionary needs.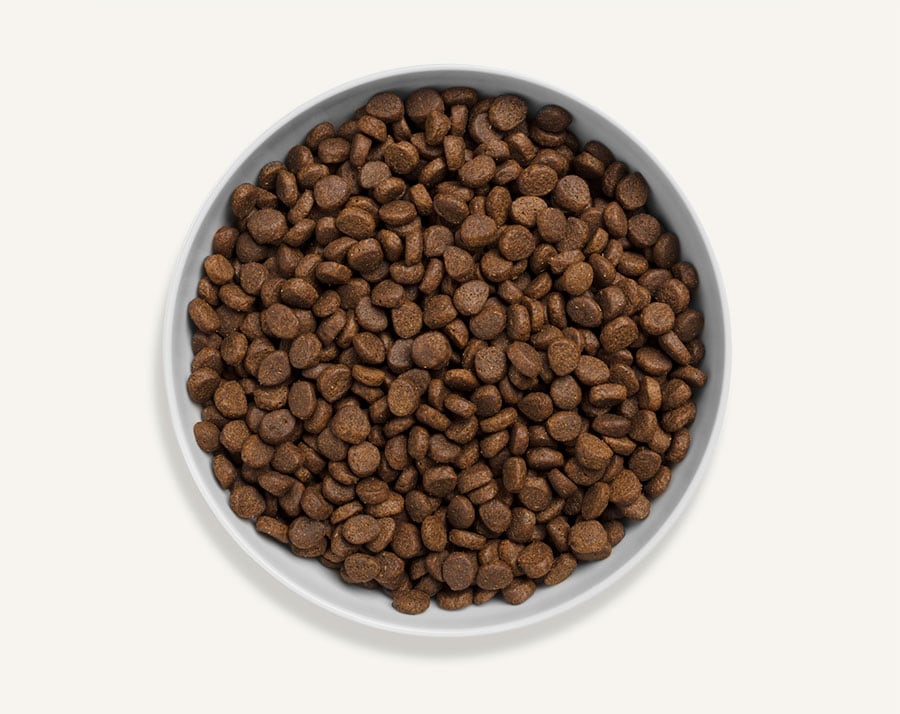 Nature's Best Ingredients

Free-Run Turkey
Turkey is an excellent source of protein, vitamins, phosphorous and selenium which is good for the immune system.

Sweet Potato
A highly digestible premium source of slow-release energy, rich in anti-oxidants and a great source of soluble fibre.

ProDen PlaqueOff®
Contains the clinically effective ingredient ProDen PlaqueOff® which reduces plaque naturally, combined with a special kibble shape to help keep teeth cleaner.

Marigold, Cranberry And Camomile
Marigold stimulates white blood cell production and strengthens the immune system. Cranberry is rich in Vitamin C and helps promote a healthy urinary tract. Camomile is thought to reduce stress.
Composition
Freshly Prepared Deboned Turkey (30%), Dried Chicken (22.5%), Sweet Potato, Potato, Dried Turkey (8%), Peas, Chicken Fat (4%), Alfalfa, Dried Egg (3%), Chicken Gravy (1.5%), Salmon Oil (1%), Minerals, Vitamins, ProDen PlaqueOff (2,500 mg/kg), Fructooligosaccharides, Peppermint, Parsley, Apple, Carrot, Spinach, Psyllium, Seaweed, Camomile, Marigold, Cranberry, Aniseed & Fenugreek
NUTRITIONAL ADDITIVES (PER KG)
Zinc Sulphate Monohydrate
267 mg
Ferrous Sulphate Monohydrate
240 mg
Manganous Sulphate Monohydrate
90 mg
Cupric Sulphate Pentahydrate
19 mg